Why, Why do I run!!!! that's the question I always seem to be asking myself, but I never seem to have an answer. Why do I put myself through the pain?, why do I go out in bad weather when I could be indoors in the warm? What am I getting out of it at the end of the day?. I should know the answer. I've been running for long enough.
Could it be a state of mind, or could it the adrenaline rush you get at the end of a run, or could it be the sense of achievement breaking your PB. Could it be running with like minded people in a running club. I think, In fact I know why "It's because I love to run", it's all the above and more, It's the freedom you feel when it all falls into place, you are running on air, your whole body is in sinc, your breathing isn't laboured your inside a bubble looking out on to the world, your untouchable, there's no better feeling to be had! the problem is it only happens on the very odd occasion, so we constantly chase "that moment," which inevitably means we run and run and run.
Anyway I suppose I should explain why I'm attempting to write a blog. About 18 months ago, I intended to write a newsletter for the club, it was going to contain all the exploits of the club, a bit about my personal journey, with lots of bits about members of the club and other trivia, well that's as far as it went. Then one night I read a personal journey taken by someone I know, how they and the blog developed over a period of time was just the motivation I needed, which started me thinking (which is normally bad news), I could link my own personal running journey through the years, our running club exploits and other interesting pieces of new and trivia, there by developing my own personal/ club blog. OH NO!!!!!!!! I can hear you all shouting What the hell is he going to do. Stay with me on this one, I'm no William Shakespeare, it took me 3 attempts to get my English "O" level but I believe this will be worth doing, you know me "always up for a CHALLENGE". I will do my best to keep the blog interesting, informative and with your help enjoyable. So as the journey begins, put the running shoes on, open the front door as the first line states " THE FIRST STEP IS THE HARDEST"
Look out for the next piece "WALK BEFORE YOU RUN""
Lap 2……….. WALK BEFORE YOU RUN
I can hear my poor mum shouting at me to "walk" and stop running around, as she pushes my sister in the pram, when we go to the shops.
As far as I can remember, I never sat still as a little kid, I was always on the go, not so much as your OCD but more of your OYMGSG (on your marks get set go). I think I had this in built timer that said, "why take a minute if you can do it in thirty seconds". When I was about 4 years old, we lived in a house in a small col-de sac, it had a small green in front of the houses with a couple of trees at either end of the grass, as a wee kid I thought it was enormous area the size of a football pitch, I went back about 10 years ago to the green it was small the size of a postage stamp. Anyway me and my mates used to Sprint!!! well run as fast as our little legs would go between the two trees, we had this game were the first one to stop running, had to go and knock on the door of the old grumpy man who lived on the other side of the green with out getting court. He was a nice old bloke really, but we push our luck to far one day, we all landed up in trouble with our parents, after he complained to them about us.
I think what really cemented my love of running from an early age, was when I saw some top athletes of the day ( early 60's), training at Bracknell Athletics track. I can remember standing at the side of the track, amazed at the speed and ease of them running as they went past me, to this day, remembering the sound of their feet on the cinder track gives me goose bumps. I remember one of the athletes ran with no shoes on, (Bruce Tullock)"How amazing is this" I thought, I tried it once !!!!!! never again. To name drop the other athletes were Julian Goater, Ray Smedley and the best of all David Emery the 400m hurdler, he even came over and said hello then shock my hand, I was in another world!!!!!!!!!. A couple of weeks later I was glued to our black and white tv, watching Grandstand and seeing my hero's at the time, compete in their event at the Crystal Palace Stadium. One day I thought, such boyhood dreams.
Here's a slight detour off the long distance course, call it a water stop. If you had to chose 3 athletes you would like to run with, from any era of time, who would they be. Here are mine, in no particular order.1. Roger Bannister : 2. Zola Budd : 3. Eric Liddle
If I had to chose only 1, then hands down it would be Eric Liddle. He is my all time hero. Not just because he played rugby for Scotland, or that he stood up to the establishment in the 1924 Olympics and changed events at the last minute so he could compete in the 400 yards (metres). He had an inner belief, that anything was and is possible with the right dedication and mind set. His running style was extreme, but very very effective. Unfortunately his athletics carrier was short lived, he achieved is goals gaining a Gold Medal in the 400m and a Bronze in the 200 metres, were he beat his team mate and friend Harold Abrahams at the Paris Olympics in 1924. As a young kid growing up in Scotland I wanted to run like Eric Liddle. Dream On!!!!!!!!!!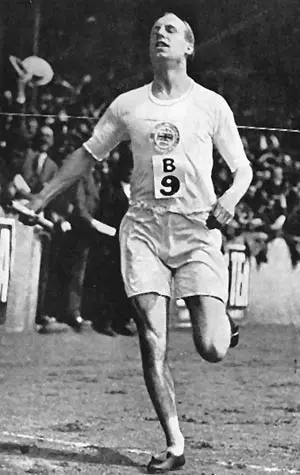 If you want a good read I would recommend the following
Anyway back to the here and now. When I started to run with a proper running club (Warminster Runners) many, many, years ago, there was no such thing as Couch 2 5k. You turned up at the club, latched onto a group you thought you could keep up with and hoped for the best. Now we have the Couch 2 5k program, the concept of the C 2 5k is simple and very affective, you WALK then jog, WALK then jog, WALK a bit more, then jog and some how after 10 weeks of this, you are jogging more than you are WALKING! result!! We all have to start some where and this is a great way to get out of the front door. The goal is to run a 5k, which leads onto the PARK RUN. But that's for another lap.
Look out for Hill Training in the Highlands.
Lap3.Hill training in the Highlands
You would expect hills in the Highlands of Scotland, but there are areas of flat land you just have to look for them. More of that later
I was very fortunate to grow up in a little village just south of Inverness, set in the Spey valley surrounded by the Grampian and Monadhliath Mountains. The outdoors was my play ground, freedom to roam was a given. Outdoor activities was part of the school curriculum. As far back as primary school we were encouraged to take part in sport, the usual Football, Shinty (Hockey with out rules) and of course Athletics, be it the egg and spoon race or 60 metre dash, I was there chomping at the bit. we had annual competitions between the local village primary schools, the rivalry seemed intense to a little kid, we had to beat the neighbouring village, if nobody else (I think this was a throw back to the old Clan rivalry), any how a seed was sown, the competitive bug had bitten.
Neil Armstrong once said " One small step for Man, one giant leap for Mankind". He had nothing on me. Even through the NEW Secondary School was only 300 metres from the primary school it was a leap into the unknown. I was very fortunate, that I was one of the first pupils to enter Kingussie High School. Kingussie (said as KING-YOU-SEE),try and find it on a map of Scotland. Any how as I said secondary school was something else, we had the world at our fingertips. The Highland Council through money at the school, you name it we had it. The sports department was equipped with the most up to date tools of the trade. Unfortunately athletics was consigned to the summer with the proverbial summer sports. We did have a kind of a Pentathlon challenge, when we had to pick 10 events and gain points to achieve an award. I was good (nay) I was great at the distance running and sprints but useless at field events. I could have been a serious runner at school but I had another love….. No it's not of the female persuasion or male !!!!!. Fencing it look over my life. I fenced Foil, and Epee, I represented the school in the Scottish Schools Championships, fenced in the British Schools Championships and also represented Scotland Schools in a triangular competition against England and Ireland. When I had time to run it was a way to keep fit for fencing. This took up most of the year, but there was one period in the year when TRADITION took over. Now can anybody tell me what the hell is "TRADITION". From October through to Christmas Sport took a back seat and we had SCOTTISH COUNTRY DANCING!!!!!!!!!!. Now this is were you need a good imagination. Picture the scene if you dare, sports hall 15-20 hormonal, spotty, young teenage boys looking across the room at 15-20 young girls/women all very self conscious about how they looked. You might be wondering what this has to do with running, bare with… The idea of this hell was to learn how do an Eightsome Reel, Gay Gordon's Highland Jig and many, many, more dances all for the TRADITIONAL Christmas end of term dance. Now it was ok if you had a girlfriend, who refused any other boy's advances, so you could take her hand and dragged on to the floor, but if not, god help you, I will say no more. When the PE teacher said boys choose a partner, all hell broke lose. The Calgary Stampede had nothing on this event. Any way after about month of this complete waste of time, as I saw it, me and a couple of like minded fellows, took the plunge and asked to do something else. After a long discussion between the PE teachers the answer was yes!!!!! You can do Cross Country, they thought we would turn it down; How wrong, we jumped at the challenge. the course was 3mile in length. It took in tarmac road, gravel tracks, wet and muddy fields. So 4 spotty youths decked out in the schools red running kit, went off on their first adventure. What about health and safety I hear you shout your only 13-14 years old no adult looking out for you, hey were talking the highlands here, where're tough guys. "Anyway wasn't health and safety a bad boys magazine". That first run really was bad, we thought it would be a piece of cake "no problem", we got back to the school, you could not see where the shorts and vest top started and ended, our legs and arms were the same colour "bright red", as a 5ft 9in 7 1/2stone bean pole not a pretty sight at the best of times. If I remember it took about 35 minutes to do the 3 miles. We persevered over the weeks and got faster and faster, as the rest of the class perfected their foot work on the dance floor, we 4 hero's perfected our pace making and cross country skills. Christmas came and the end of term dance took place, I got dumped by my girlfriend because I could not do the Gay Gordon's but she could not run 3 miles in under 17minutes. 1-0 to the lads.
More to Follow "Up Hill Down Dale"